Diamond stud earrings have been an eons-long classic and have always been 'de rigueur' for an elegant appearance – and will probably will still stay for a long time.
Diamond dangle earrings however have been inching along our necklines to not only reach our shoulders but also to become a required staple in every fashionista's over-sized jewelry box.
Nothing else sparkles like a diamond, and no other type of earrings have the same moves as dangle earrings. Put the two together and you have a pair of earrings that you can wear to any celebration of life.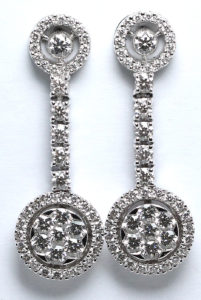 Dangle earrings are usually paired a formal pinned-up hairstyle or a messy bun for a more casual look. But is more than okay to wear your dangle diamond earrings with long loose hair – as long as the earrings have smooth edges that will caught up.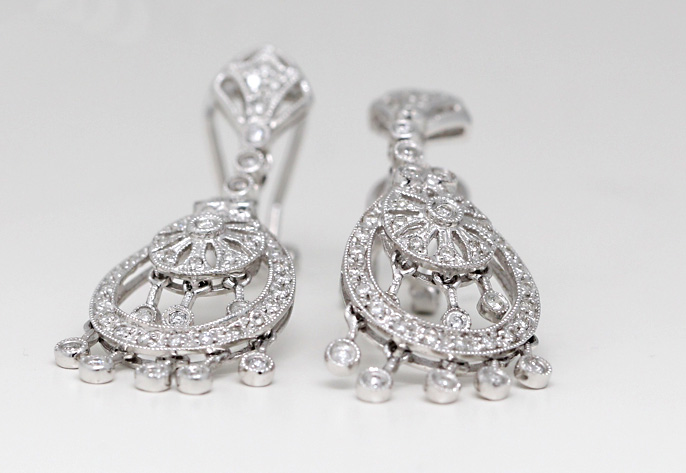 Question:
So when and wear should you wear your sparkling dangling diamond earrings?
Answer:
Wherever you want to SPARKLE!