Where Does My Diamond Engagement Ring Fit Into History?
Ever wondered what your engagement ring would look like had you got married in the 1940s? Or would you love to see an Art Deco style diamond engagement ring with a round center stone from the 1930s? This fun video celebrates the last century of diamond engagement rings and highlights the evolution from 100 years ago to what we are used to seeing today.

You'll be sure to enjoy seeing where the engagement ring you are wearing fits into the timeline. Here are some highlights to get you excited:
The simple, yet elegant diamond solitaire setting with a round white center stone, still one of the popular settings a century later, is the most commonly worn diamond engagement ring in the early 1900s.
The Edwardian Filigree setting makes a comeback as white gold becomes the preferred metal used for engagement rings in the 1930s.
During the 1950s, platinum becomes the more popular metal of choice and jewelers start setting their engagement rings with round diamond side stones.
Fancy shapes such as the marquise, pear, heart and step cut emerald diamonds become increasingly popular in the 1960s, with other shapes such as the princess, radiant and triangle diamonds to enter the market in the coming years.
Towards the end of the 20th century, radiant cut diamond engagement rings, often adorned with triangular or emerald side stones become the diamond engagement ring of choice, with the sharp-cornered princess cut diamond following shortly after.



A princess cut diamond engagement ring with small round diamonds with a similar clarity grade along the sides are seen as a great way of enhancing the princess cut solitaire diamond ring.
Fancy Colored Diamonds and Engagement Rings Today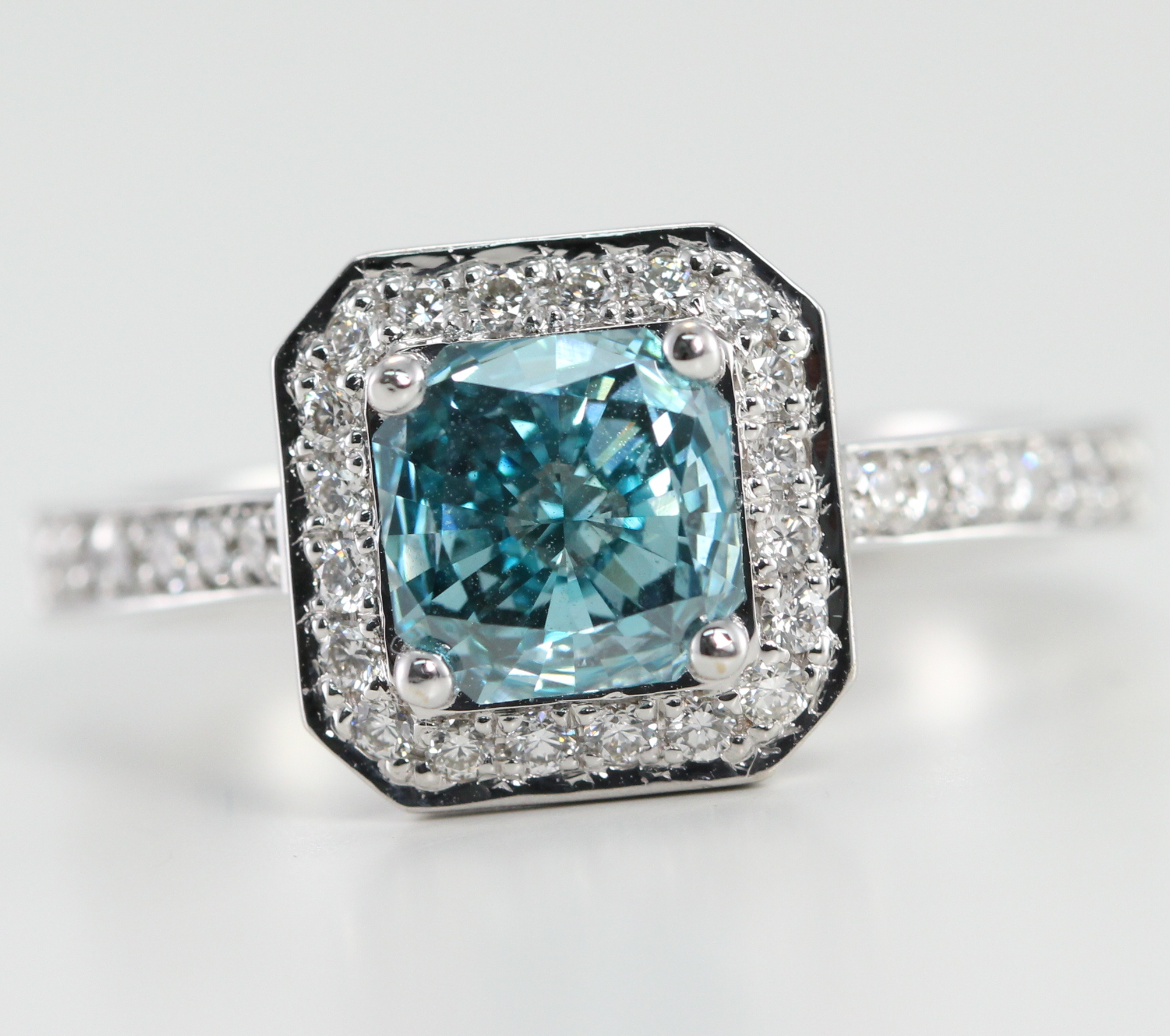 Today, natural fancy colored diamonds are becoming increasingly popular as center stones for diamond engagement rings, with the halo being the setting of choice. Fancy color treated diamonds are also popular, allowing buyers to maximize their budget and purchase a fancy colored diamond engagement ring without having to compromise on the size or clarity grade of the diamond.
White gold is still the metal of choice, with yellow gold and rose gold engagement rings suiting some people better. Do you like the diamond engagement ring design of the current era? Take a look at this great video and see which era of diamond engagement rings suits your taste best.