We are pleased to present a new addition to our website, our reviews and testimonials page.
While you are shopping you may ask, how do I know that this company will keep their promises, deliver on time, and honor their 30-day return policy. Any answer we might give you, you can't take for granted, so we have made it easy for you. You can see what customers like yourself on our multiple websites such as Ebay, Etsy and Google have to say about us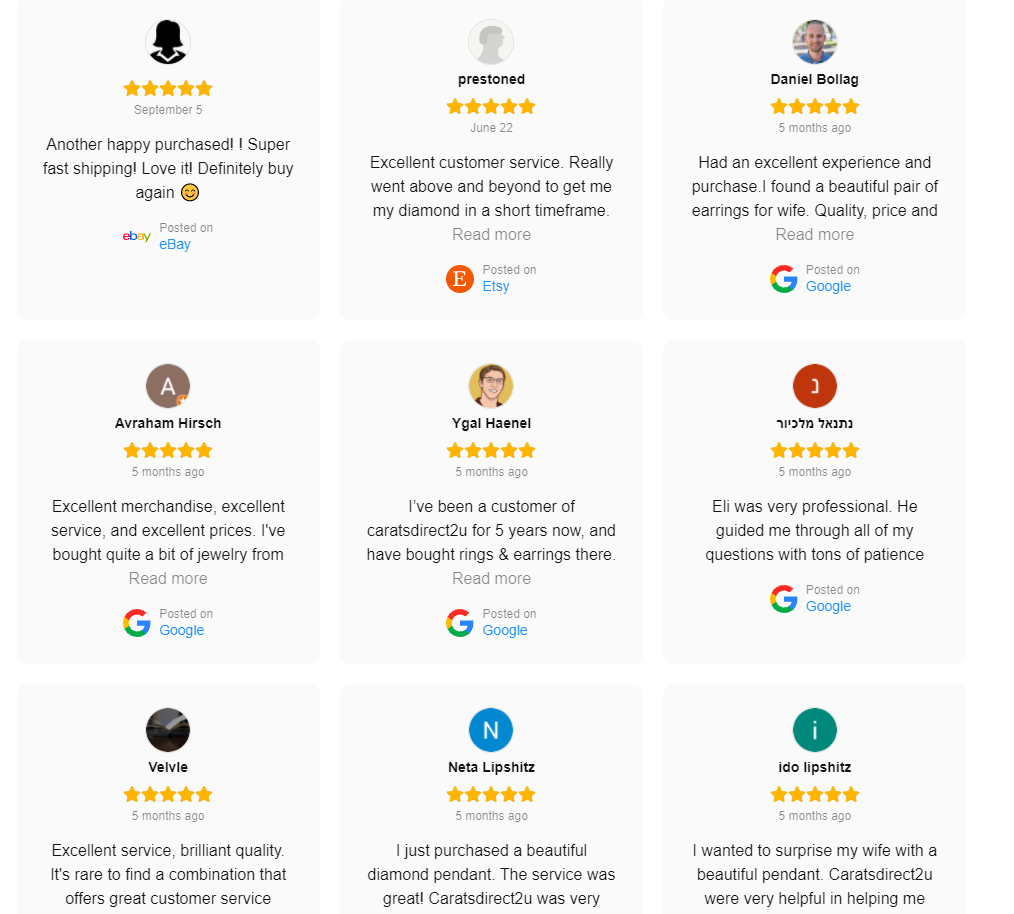 Our customers are not the only ones who enjoy reading these comments. Our support team at Caratsdirect2U values all the comments and we try our best to improve what needs improving so that we can serve our customers in the best way possible.
Come and check it out here: https://www.caratsdirect2u.com/reviews_&_testimonials_a/386.htm