Throughout the years CaratsDirect2U has built up a large library of diamond education articles.

We help our readers decide if they should buy a clarity enhanced diamond engagement ring, delve into the four C's of diamonds, give advice on how to choose the side stones in diamond jewelry and anything else you need to know before buying loose diamonds or diamond jewelry online.
But now it was time to renew our vow of educating our customers.
We worked hard to polish up our Diamond Education section and make it easier for our customers to access our large library of informative articles and buying guides.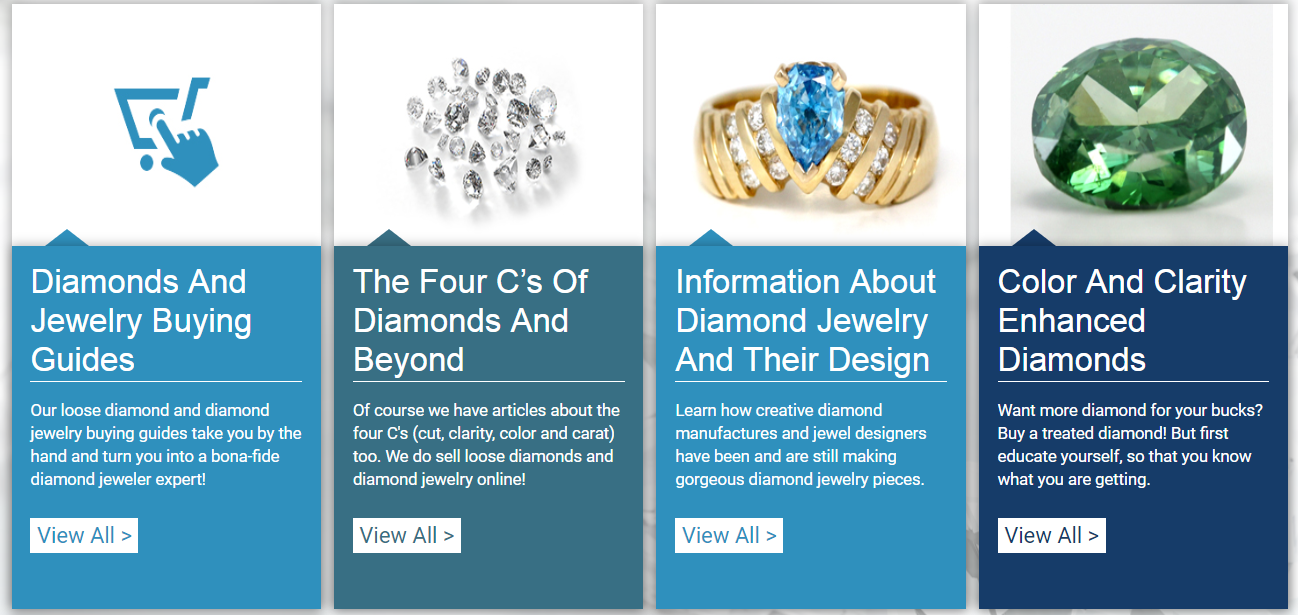 The diamond education section not only have a new look but the articles are now arranged into various categories.
Customers see a small synopsis of the article and then click on the Read More button to read the entire article.

The links at the top of the categories allow our readers to navigate through the various diamond education categories and explore the numerous articles.

We suggest that you make a cup of coffee, click on the links and start delving into our diamond education university. There is a sparkling amount of articles to browse through!
You can easily access our diamond education section via the link in the top-left corner of the CaratsDirect2.com homepage.

Or you can scroll down and click on the Diamond Education link in the footer of our homepage:



One of the best investments in life is to invest in your own education.
CaratsDirect2U has built (and now also renewed) our Diamond Education section so that you can make smart decisions about buying loose diamonds and diamond jewelry online. Our content is easy to access and 100% free.
Here is to a bright new future to your education about the diamond world!