Baguette diamonds made their debut  in the 1920's during the Art Deco era and are very popular in diamond jewelry to this very day. The baguette cut is a dazzling diamond cut that is unique in its beauty.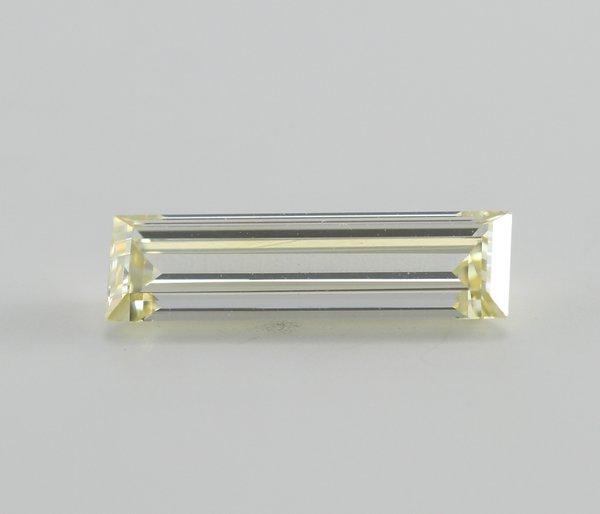 Baguettes are [usually] rectangular, step-cut diamonds with straight or tapered edges. Baguette diamonds usually add dazzle and an extra spark to many kinds of jewelry pieces, and in this case, they're the main stones of dazzling tennis bracelets.
Why should I buy a baguette diamond bracelet?
First of all, just having the delicious name of a baguette cut should be enough, a baguette diamond could be your spirit animal!
Second of all, they're unique. Everyone is walking around with the classic round diamonds in their tennis bracelets…
You're not like everyone else, you're different and special (I'm sure your mom agrees with this) and you deserve something that's unique.
Finally, just look at this beauty!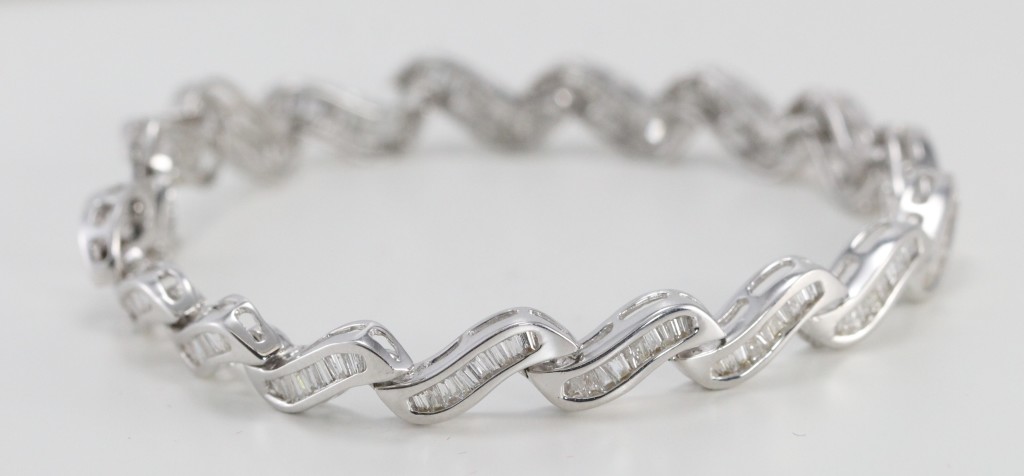 She can be all yours.
Very cool. But what about baguette diamond colors? How should they match with the color of the bracelet band?
Here, let me explain: Let's go back to the tennis bracelet shown above. It's adorned with excellent quality baguette diamonds that are nearly colorless (in GIA's G-H color range). Since the diamonds are nearly colorless, white gold (or platinum) bands are recommended to showcase the excellent colorless features of the diamonds. If the diamonds are fancy-yellow (image of a natural fancy-yellow diamond from our website) a yellow gold colored band would be preferred as it helps to enhance their natural fancy-yellow color.
What about clarity? Is there anything I should know regarding the clarity for my baguette diamonds?
That's actually the million-dollar question!
Choosing the right clarity is very important for all diamonds but baguette diamonds have a special attribute that makes clarity oh-so-special!
You see, baguette-cut diamonds are usually made with 14 facets and come in smaller carat weights than other cuts. Like other step cuts, the baguette cuts lack the brilliance of round-cut diamonds which can conceal inclusions, therefore flaws in these diamonds are easier to be seen. We recommend that you choose baguette diamonds that have a high clarity grade.
You don't need to go for the highest clarity, but you should at least ensure that the stones are eye clean, meaning, that it doesn't have inclusions that are visible with the naked eye.
After all that's said and done, baguette diamonds are awesome and so are you – so treat yo'self.
Here is a quote by Lauren Conrad that helps prove my point: