Enjoy Browsing Our New Collection of Diamond Rings
CaratsDirect2U is constantly adding to its range of unique and attractive diamond jewelry pieces. We therefore have a great selection of diamond engagement and diamond wedding rings that we are sure you will love.
From invisibly set diamond engagement rings to special diamond shapes, we have a great choice available for someone looking for something that will grab their friends' attention at their next dinner party. Here are just some our new diamond rings that you can find on our website:
Marquise Cut Blue Irradiated Center Stone with VS Clarity Surrounded by White Round Diamonds in an Invisible 18K White Gold Setting. Total Carat Weight: 0.71 Carats.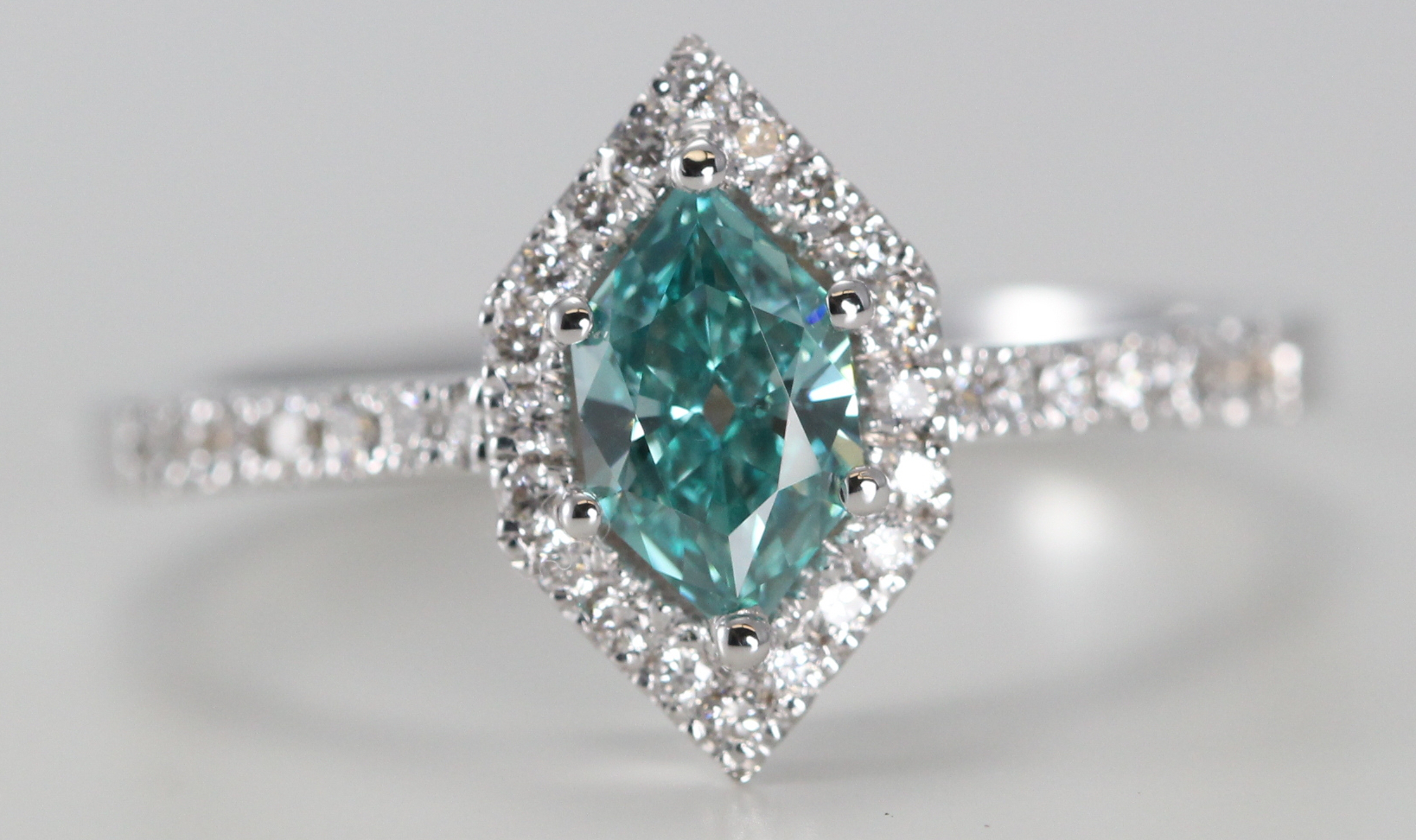 This ring contains a high quality fancy blue color center stone surrounded by round white diamonds. The surrounding white diamonds help accent the blue center stone, making this diamond ring a great engagement ring for someone who enjoys fancy colored diamonds.
18K Yellow Gold Diamond Ring with 9 Triangle Shape Diamonds. Total Carat Weight: 1.34 Carats.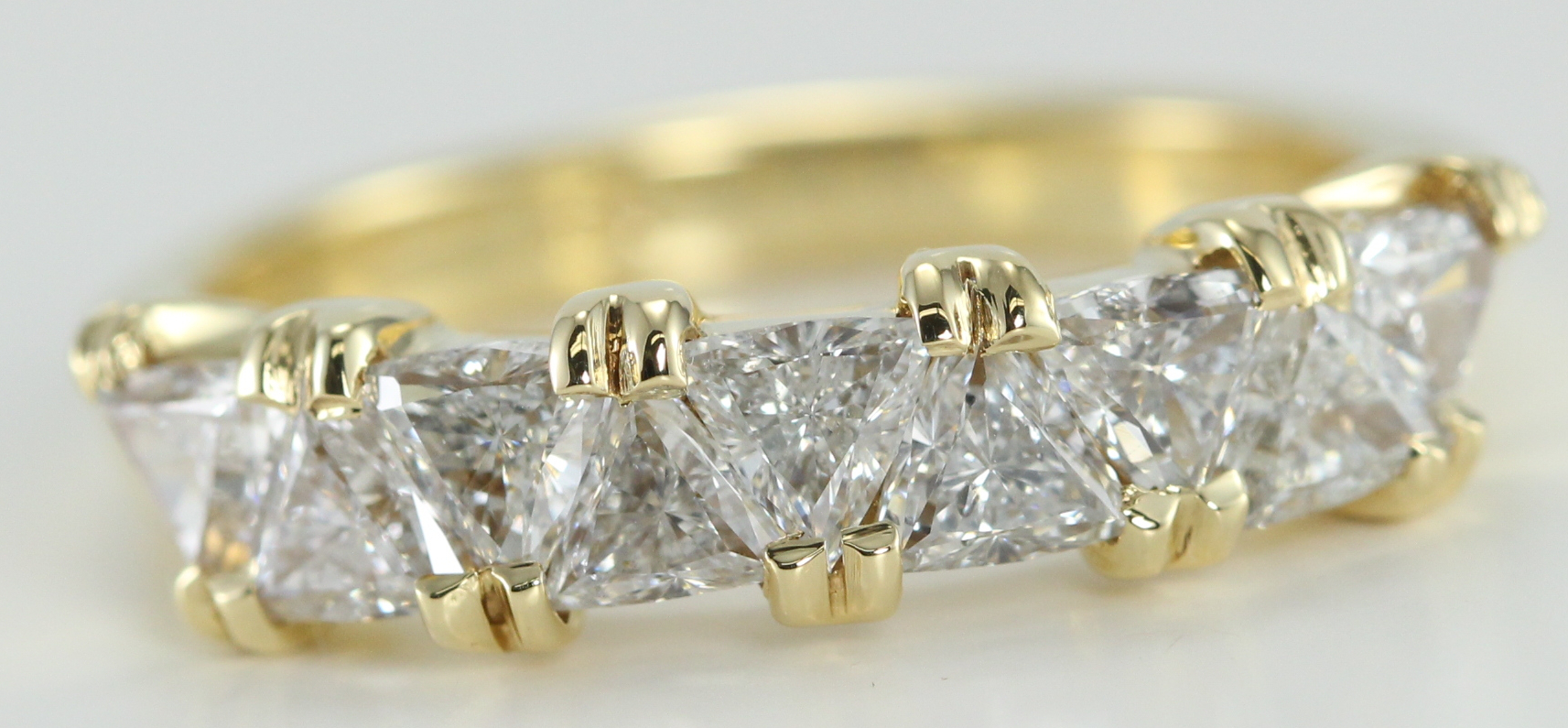 What better way to surprise someone with an additional gift than presenting them with this unique ring containing 9 triangle cut diamonds. We recommend this ring either as a diamond wedding ring or a ring to compliment a diamond engagement ring.
18K White Gold Diamond Ring with 7 Invisibly Set G Color, VVS Clarity Round Cut Diamonds. Total Carat Weight: 1.3 Carats.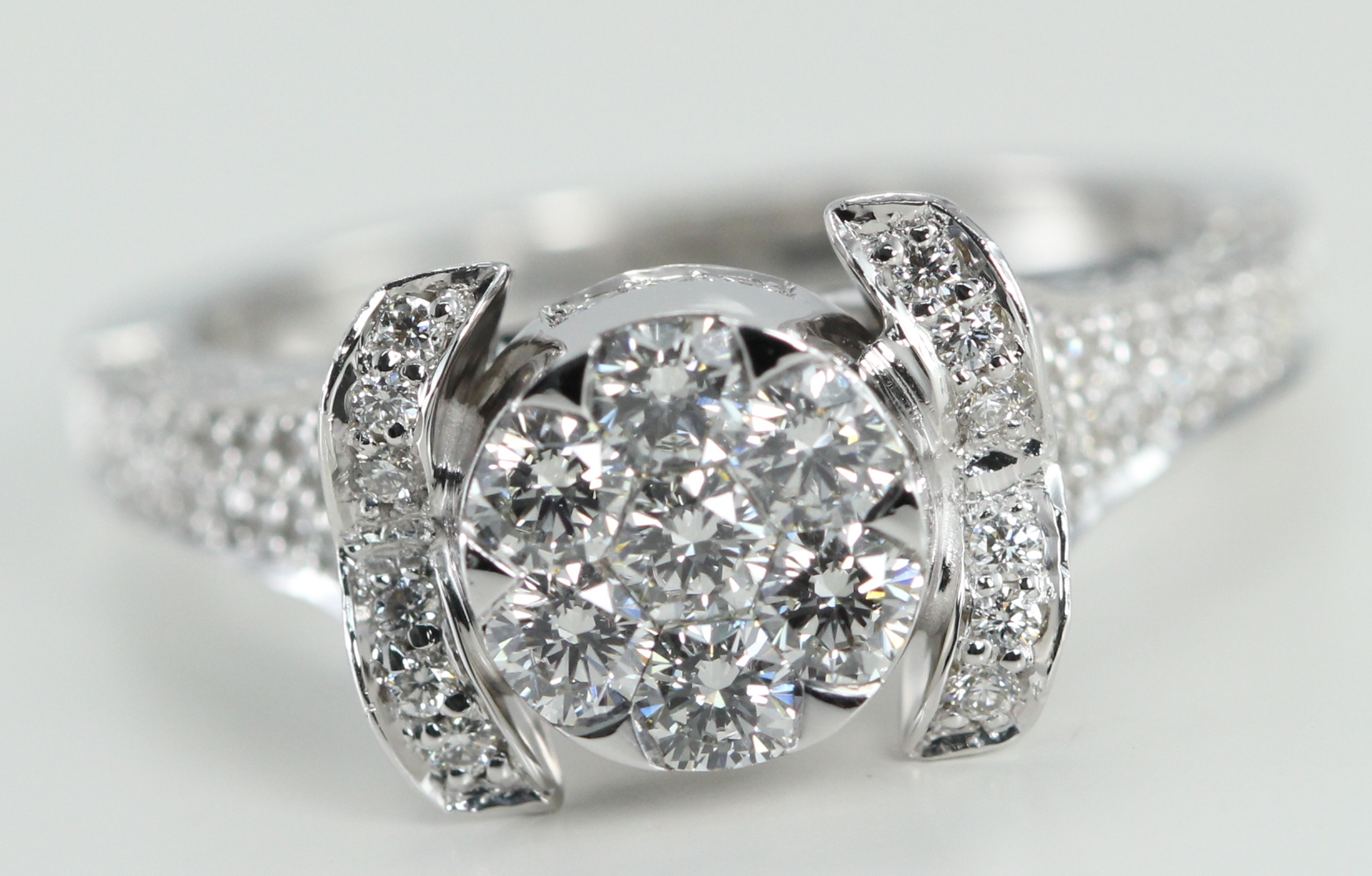 Yet another special design for a diamond ring with the invisible setting; 7 high color and clarity graded diamonds with several smaller white round cut diamonds in a detached setting on either side of the center of the ring. This ring is sure to attract intrigue from your friends, who may well want to know where they can buy such a ring.
If you have any questions about our latest collection of diamond rings, we can always be contacted on 1-800-557-7095 where one of our expert diamond jewelers will be happy to assist you. Alternatively, you can email us at sales@caratsdirect2u.com with any questions you may have.