This month, we have added a new range of elegant diamond earrings to our website. We have a unique collection of diamond earrings that will make a great additional pair of earrings to save for that special occasion. Further, many of these diamond elegant earrings are created with a special technique and setting that has been patented by the jeweler, meaning that it will be difficult for you to find them elsewhere. Here are just some our of distinctive diamond earring designs that we have recently introduced:
14k Yellow Gold Invisible Setting Flower Earrings with 10 M – N Color, VS Clarity Pear Cut Diamonds Weighing 0.73 Carats.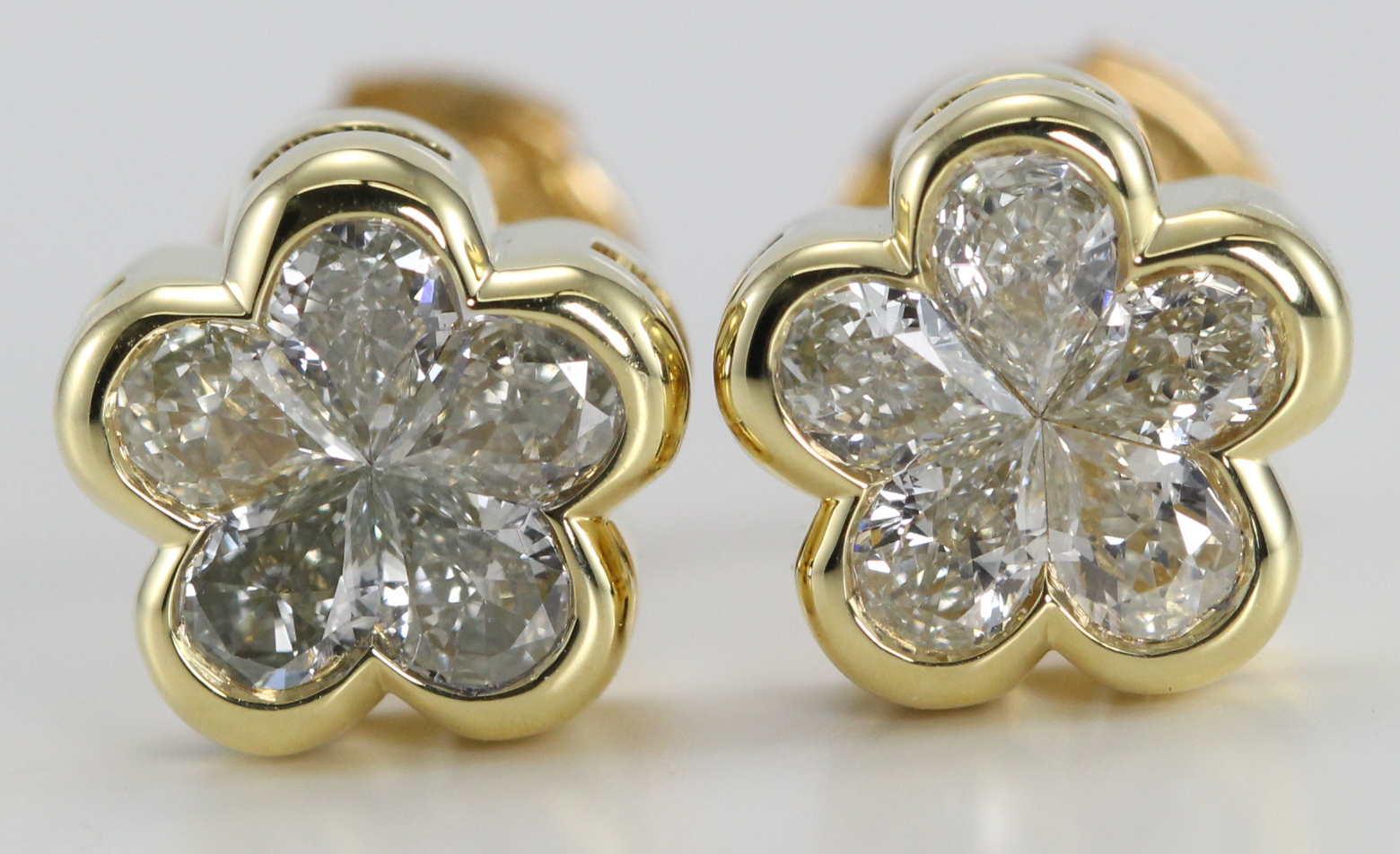 This pair of flower shaped diamond earrings made up of high clarity pear cut diamonds carry a unique design that you may not have seen before. They are a great gift for someone who may want something a bit different, but who doesn't want to stand out.
3 Row Round Cut Diamond Earrings in an 18k White Gold Pave Setting with G Color, VS Clarity Graded Diamonds Weighing 1.01 Carats.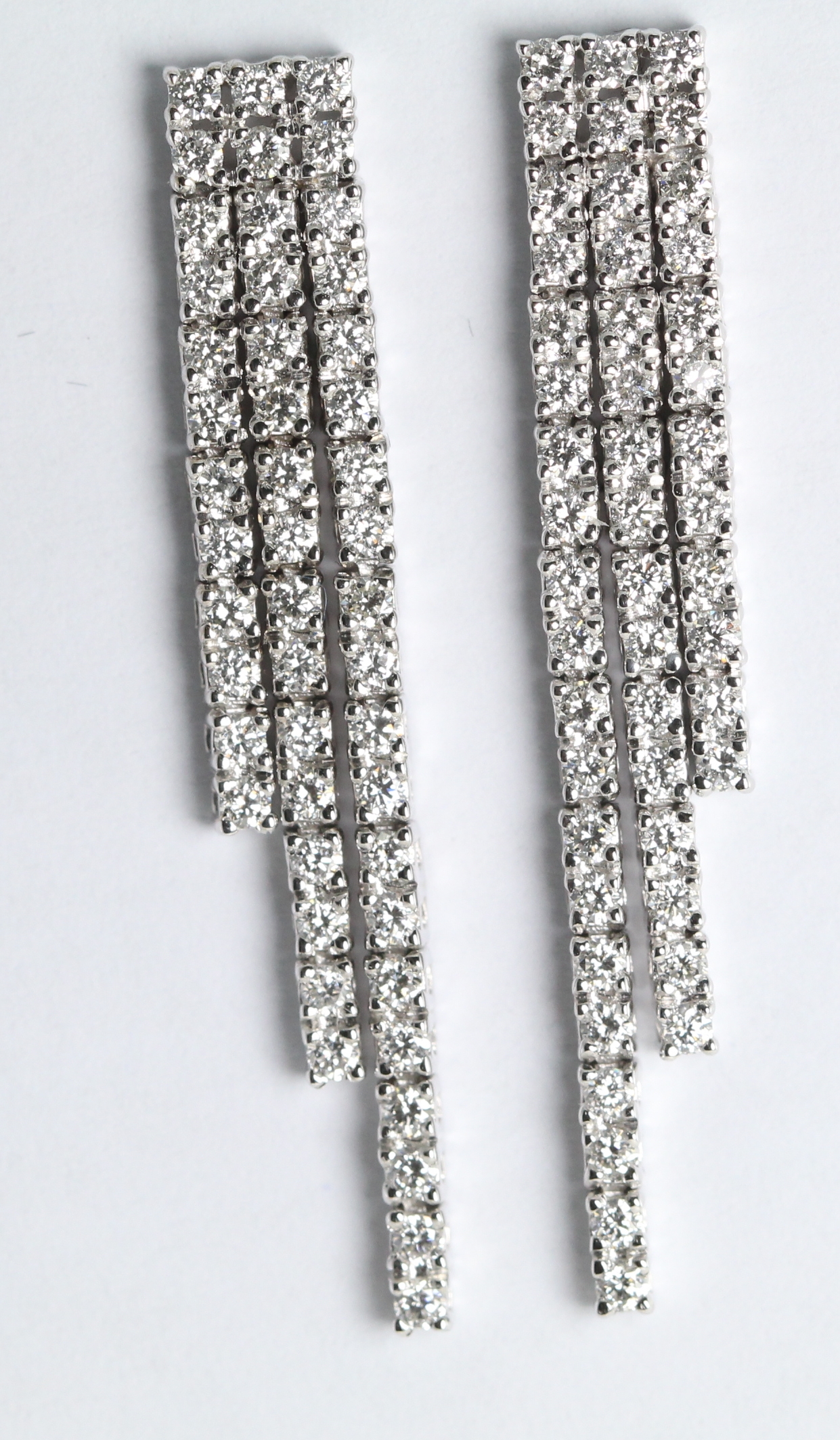 This pair of diamond earrings in a pave setting are the epitome of elegance. Dangling earrings are usually ideal for a taller girl.
Invisible Setting Heart Shaped earrings with 6 H Color, SI2 Clarity Princess Cut Diamonds Surrounded by Round Diamonds Weighing a Total of 0.75 Carats.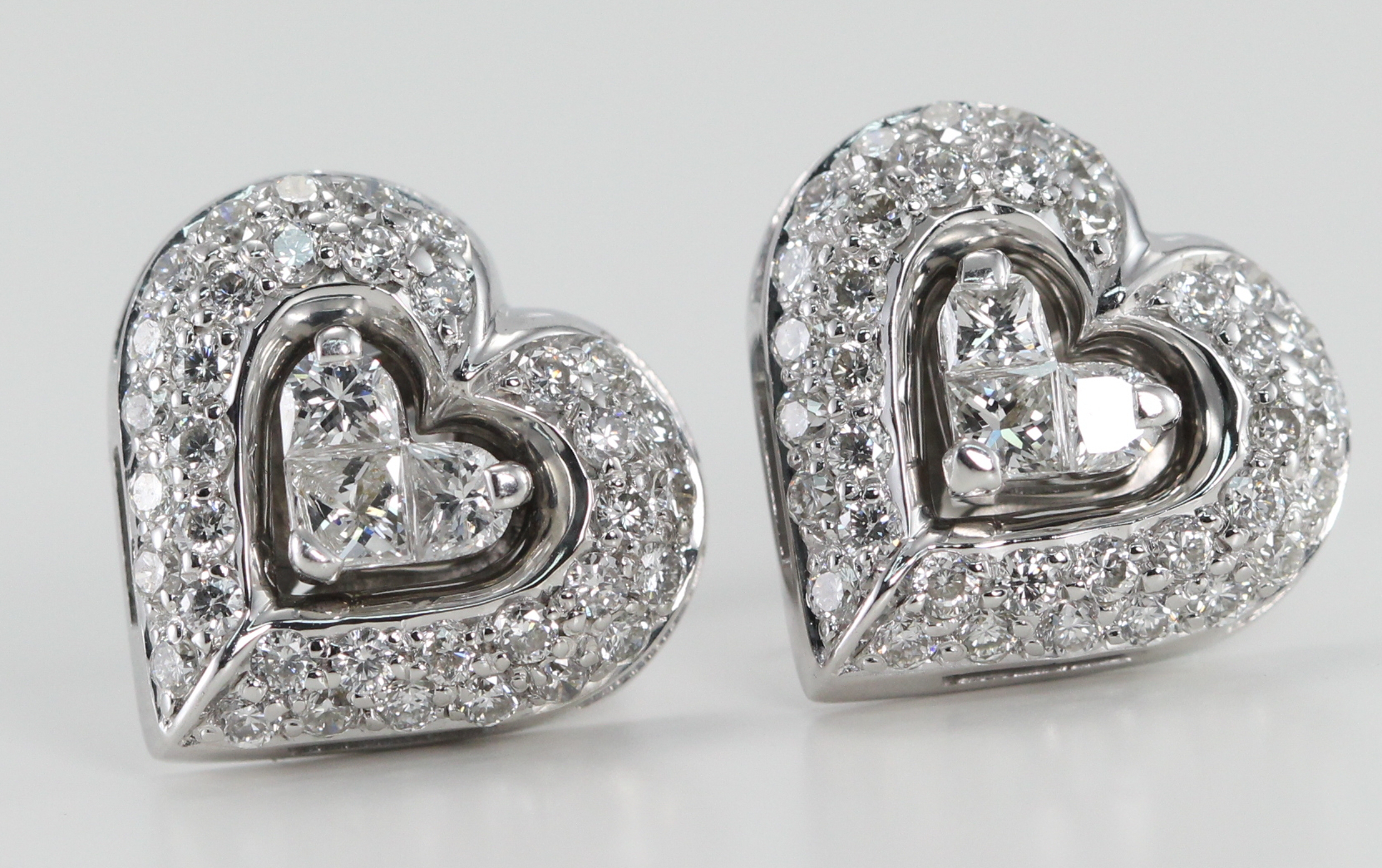 Surprise someone special with a beautiful pair of heart shaped diamond earrings, created using princess and round cut diamonds. We believe this is a pair of diamond earrings any girl would enjoy.
We have a great selection of diamond earrings at fantastic prices. We can also customize any piece of diamond jewelry. For more information, contact us on 1-800-557-7095 where one of our expert diamond jewelers will be happy to assist you. Or you can email us at sales@caratsdirect2u.com with any questions you may have.