Valentine's Day is the one day where you can embrace your partner and express your love by showering her with gifts that are a true representation of how you feel. If you are like most other people that are scouring the internet for the perfect gift, why not really surprise her and go for one of our beautifully made pieces of diamond jewelry.
Our wide selection of jewelry is sure to include something that's just right for your special someone. CaratsDirect2U's large assortment of fashionable diamonds and jewelry is all sold at 30 – 70% below retail prices. With fiery, brilliant diamonds and stunning gold settings, your love will shine through and bring a twinkle to your Valentine's eye, and save you a bundle on the way.
Great Gifts For Around…$1500…$2000…$2500…$3000…$3500!
To accommodate all of our customers' budgets, we at CaratsDirect2U believe in offering amazing items as great prices as well as the assistance of our professional jewelers who will be happy to advise you over the phone in order to enhance the overall shopping experience and to pick the item that is perfect for you and your budget.
 Here are our 5 most popular Valentine's Day items directly from our website:
1) Heart Shaped Diamond Solitaire Pendant Necklace (0.51 Ct, H Color, SI3 Clarity) $937
Heart Shaped Diamonds and Diamond Pendants are classic for Valentine's Day. What symbolize love more than a heart shape diamond mounted in 14k white gold?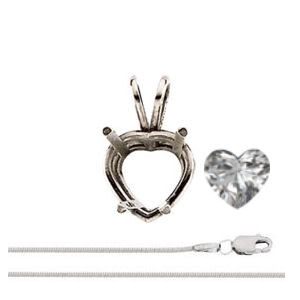 2) Heart Shaped Diamond Solitaire Ring 1.24 Ct, Blue (Color Irradiated), SI2 Clarity $1,971
This special Heart Shaped Blue Diamond is mounted in 14k yellow gold. This exquisite blue   diamond ring is not only classic but the epitome of good taste and fashion.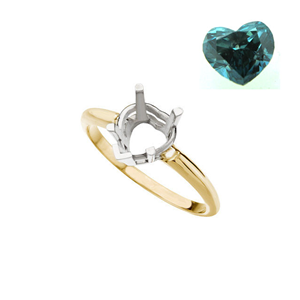 3) Trapezoid Brilliant Diamond Stud Earrings (0.9 Ct, J Color, SI1 Clarity) $2,391
These Brilliant cut Trapezoid Stud Earrings cannot not be found in the average jewelry store, if you are looking to surprise her with something which is unique, different, and stylish be sure to consider these diamond stud earrings which are eye clean.
 4) Heart Cut Loose Diamond (1.18 Ct, Forest Green (Color Irradiated), SI3 Clarity) $2,867
This exceptionally cut Heart Shaped Loose Diamond Irradiated Forest Green Color, is sure to catch your loved one off guard. This beautiful diamond can be mounted in a variety of jewelry settings.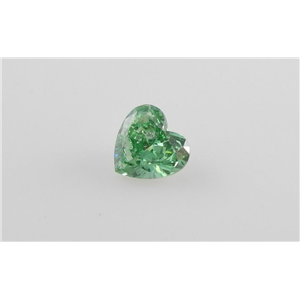 5) 14k White Gold Round Bangle Diamond Tennis Bracelet 3.15 Ct Canary Yellow, VS1-VS2  $3,577
Diamond tennis bracelets are a very popular item of jewelry. This diamond tennis bracelet is especially unique as it has canary yellow diamonds and is a great addition for the woman seeking something special to add to her jewelry collection.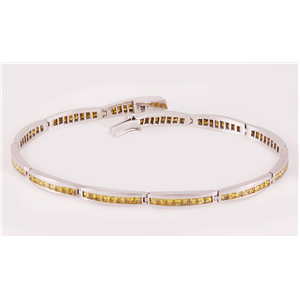 In short, CaratsDirect2U has something for everyone. If you have any questions or would like to talk to one of our expert jewelers please call 1-800-557-7095 or head over to our website: www.CaratsDirect2U.com.