What is a halo ring style exactly
The halo ring design consists out of a large center stone surrounded completed by smaller white diamonds. It is very popular with the celebrities and royal members of today and it seems about though every second bride is sporting a halo ring on her finger.
The shape of the center stone can does not necessarily has to be round, also 'square' cuts such as princess and radiant shapes are also favored.

History of the halo diamond ring
Most of us tend to think that the halo diamond engagement ring is a modern style. The halo ring style however goes all the way back to the 1800's in Europe. The jewelry designers of the time surrounded the center diamond or pearl with slighter smaller round diamonds.
Then the Victorians fell in love with this design. They were preferred to use a colored center gemstone to as center stone to represent a flower. They in turn influenced the jewelry designs of the Art Deco (1920s) period.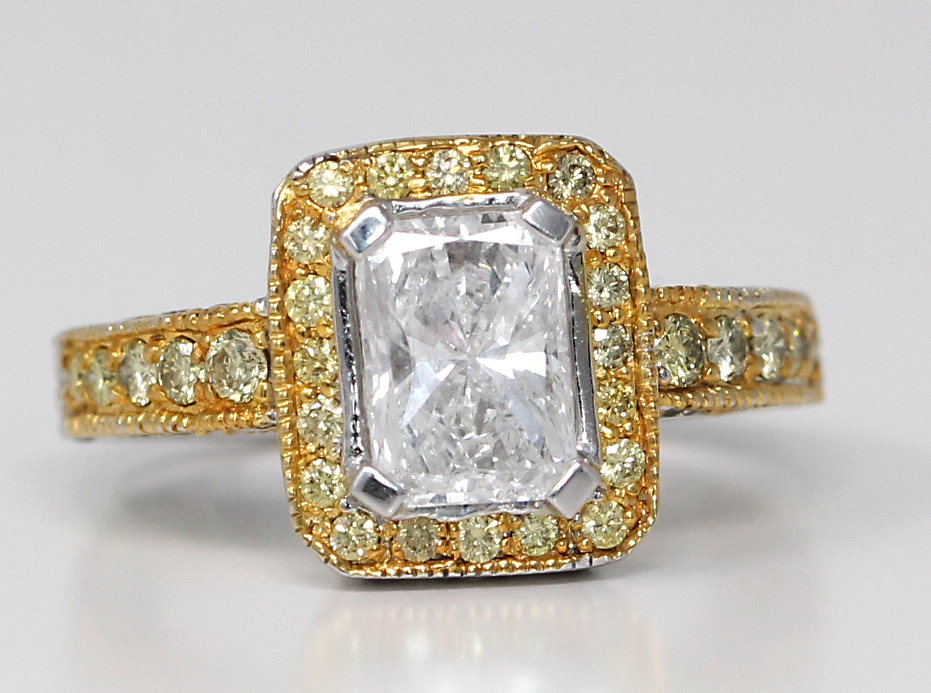 Benefits of halo diamond rings
All diamond jewelry designs are beautiful in their own way. However, halo design has the added advantage that the surroundings diamonds enhances the center stone's size. And doubly so when there are a double row of surrounding diamonds!
Let's get the sparkle to speak for itself and have a look at some of the beautiful halo diamond rings for sale at CaratsDirect2U: