For Independence Day 2015, CaratsDirect2U is helping you kick start your summer by offering free shipping on all diamond jewelry over $800. The offer will last two weeks, from 28th June until 12th July. As you prepare for your summer vacation, why not reward someone special, or even yourself, with a sparkly piece of jewelry. Here are some ideas of jewelry categories that can be ideal for the summer.
1. Canary Yellow Fancy Color Stud Earrings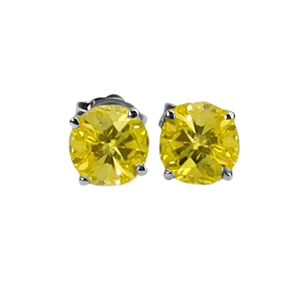 Nothing feels more summery than a pair of canary yellow diamond stud earrings. Yellow is the color of sunshine, therefore evoking happiness and energy. Yellow is also known to bring cheerfulness, making it the ideal color when it comes to packing your bags for a well-deserved vacation. For example, this pair of 4.15 carat canary yellow round cut irradiated treated diamond earrings with an SI2 clarity enhanced grading set in 14k white gold is fantastically priced at $12,111.
2. Invisible Setting Diamond Pendants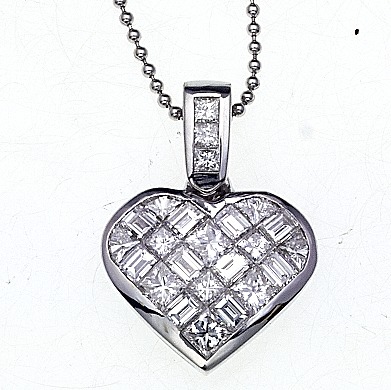 It is very understandable that before the summer vacation, you wouldn't want to spend too much on diamond jewelry. We have invisibly set diamond pendant necklaces starting at under $1,000, meaning that a piece of jewelry containing several shining diamonds could be the ideal pre-summer gift.
3. Fancy Color Loose Diamonds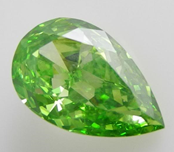 If you already have a diamond solitaire engagement ring or solitaire diamond pendant setting, why not purchase a loose fancy color diamond as a center stone? This is a great way to add color to your summer vacation. We have a range of prices available for both natural fancy color diamonds and fancy color treated diamonds from under $200 to just over $15,000. If you are looking for a particularly large stone, we also have fancy color diamonds weighing up to 5 carats.
Similarly, we have a range of fancy color loose diamond pairs that you can purchase to set as side stones for a diamond engagement ring or as a pair of diamond stud earrings. Remember, by purchasing irradiated or HPHT color treated diamonds you can save money and maximize your budget, getting a larger stone in the process.
If you have any questions about diamond jewelry, we can always be contacted on 1-800–557–7095 where one of our expert diamond jewelers will be happy to assist you. Alternatively, you can email us at sales@caratsdirect2u.com with any questions you may have.