The holiday shopping season is moving fast, with shoppers looking around for that ideal gift, striving to make the most of the Christmas deals. When buying a present for your mom, you are sure to want to find her a gift she will immediately appreciate, as well as cherish for many years to come.
If you have never bought your mother diamond jewelry, or if it is time she owns a new piece of diamond jewelry, take a look at three diamond jewelry categories that are most suitable when choosing between different gifts for your mom.
Solitaire Pendants
A diamond solitaire pendant will never go out of fashion. Whether the person you are purchasing for prefers colors, fancy shapes or more traditional style jewelry, a diamond pendant will always add a touch of class to any outfit she wears.
Diamond Stud Earrings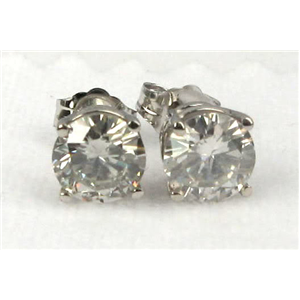 A woman's wardrobe is never complete without a sparkling pair of diamond stud earrings. It is the ideal piece of jewelry for a woman to own and a great opportunity for her to have something set aside for those special occasions. If your mother appreciates larger diamonds, you may want to maximize your budget by buying her clarity enhanced diamond stud earrings.
Invisible Setting Diamond Pendant
Why not be more creative this holiday shopping season and buy your mother a unique item of jewelry that contains several diamonds in one piece. Invisibly set jewelry is created by only the most skilled jewelers, with the final product containing several small diamonds giving the impression of a larger carat weight. From princess cut to baguette diamonds, when it comes to invisible setting jewelry, there are many possibilities.
CaratsDirect2U Holiday Season Offers
As we approach the holidays, CaratsDirect2U has continued to offer great deals on diamond jewelry to make it possible to buy the ideal item of jewelry for someone important to you this Christmas. We are offering 5% off all diamond tennis bracelets, stud earrings and color treated loose diamonds until December 19th. Further, you can get free shipping on all items over $800 if you purchase them before December 19th.
Visit our website to learn more about our great offers on diamond jewelry. If you have any questions, feel free to contact us by either emailing sales@caratsdirect2u.com or by calling 1-800-557-7095.