Find a Fitting Gift For That Special Someone
Ever thought of purchasing a piece of diamond jewelry for someone you love? This year, CaratsDirect2U is offering you the chance to find the ideal diamond jewelry gift at a great price. For Valentine's Day 2016, between February 1st and February 14th, we will be offering great discounts on selected categories.
To help you decide what you would like to purchase this year, here are this year's Valentine's Day Offers:
Heart Shaped Diamond Engagement Rings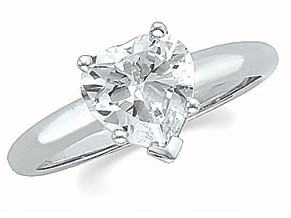 With 10% of engagements occurring on Valentine's Day, why not pop the question with a ring baring a heart shaped diamond. The symbol of love, a heart shaped diamond solitaire ring could be exactly what she is looking for. From large heart shaped diamonds to high clarity graded stones, you can find the ideal engagement ring for her.
Fancy Color Treated Pink Loose Diamonds
With natural fancy color pink diamonds becoming increasingly more expensive and more difficult to find, HPHT and irradiated color treated diamonds are fast becoming more popular. You can now buy a larger fancy color diamond without spending over your budget. Whether you are purchasing the stone to set as a center stone for a ring or pendant, or you are buying a pair of pink loose diamonds to set as side stones, we have a great selection of loose fancy color treated pink diamonds.
Diamond Stud Earrings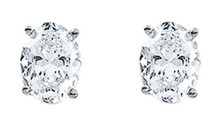 Traditional, yet attractive. Diamond stud earrings are a great addition to match a diamond engagement ring or diamond solitaire pendant. We have unique items such as pink yellow diamond earrings for special occasions, as well as traditional white diamond stud earrings.
If you have any questions about diamond jewelry, we can always be contacted on 1-800-557-7095 where one of our expert diamond jewelers will be happy to assist you. Or you can email us at sales@caratsdirect2u.com with any questions you may have.