Diamonds Are Not Just An Engagement Ring
Every woman deserves to be proud of their diamond engagement ring, with husbands-to-be putting a lot of time and research into finding the perfect diamond, setting and side stones for the girl they wish to spend the rest of their life with. But when it comes to wedding anniversary gifts, what better way to show your wife how much you love her by purchasing another piece of jewelry with a beautiful diamond.
Here are three suggestions of diamond jewelry categories that will make a great wedding anniversary gift:
Diamond Love Necklace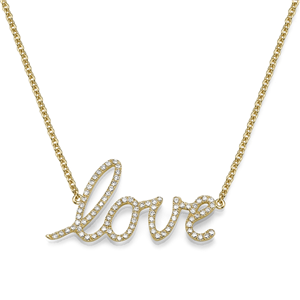 A diamond love necklace contains several small round diamonds that spell the magic word, "Love", a great constant reminder of how much she means to you. For example, this 18k yellow gold love pendant embossed with 87 G color, VS1 clarity round cut diamonds equalling 0.51 carats would certainly go well with a halo diamond engagement ring and make her feel special.
Large White Diamond Stud Earrings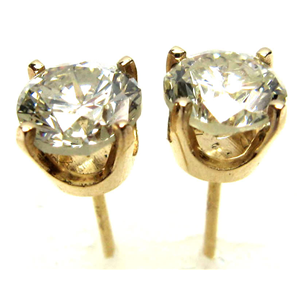 We have a large collection of diamond stud earrings available, including stones over 2 carats, great for a classic look that will also get her noticed. In order to maximise your budget, you may consider getting clarity enhanced stud earrings, such as a 2.08 carat pair of clarity enhanced K color, SI3 clarity graded diamond stud earrings for just $2,032.80.
Customize a Diamond Pendant Necklace
Feel you know what your wife likes? Why not create the ideal piece of diamond jewelry with the help of our experts. Simply follow our easy guide on creating your own diamond jewelry and we will help you choose everything from the chain to the surrounding stones and center stone.
If you have any questions about diamond jewelry, we can always be contacted on 1-800-557-7095 where one of our expert diamond jewelers will be happy to assist you. Alternatively, you can email us at sales@caratsdirect2u.com with any questions you may have.